I started to feel that I didn't know roleplaying games well enough so I came up with the plan to read a roleplaying game corebook for every year they have been published. Selection criteria is whatever I find interesting.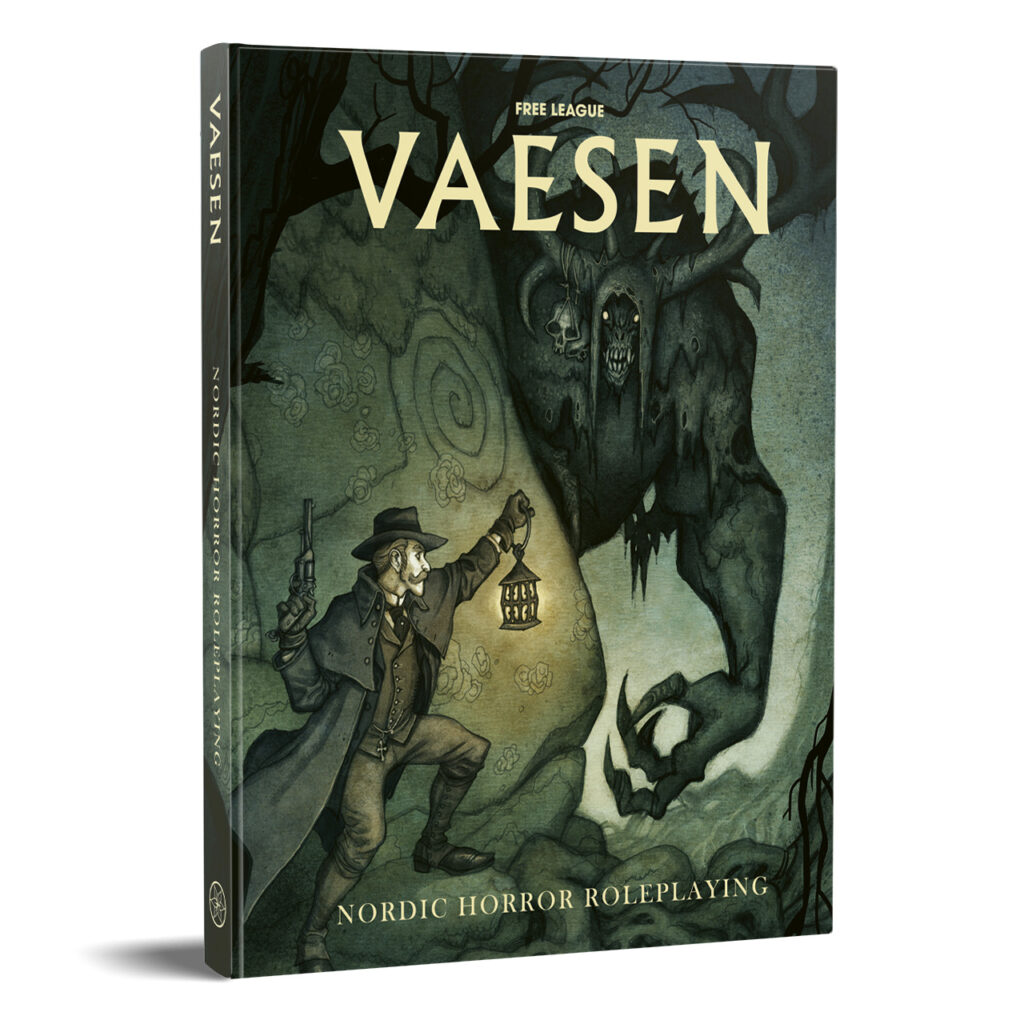 Vaesen is a Swedish roleplaying game based on the work of the illustrator and author Johan Egerkrans. His fantastical work provides the basis for a game of 19th century monster hunting in Sweden, in much the same way the work of the illustrator Simon Stålenhag formed the basis of the roleplaying game Tales from the Loop. The two games are both written by Nils Hintze and feature a similar structure, based on Mysteries that form the basic structure of each adventure. Something weird is going on and the player characters will investigate.
In Vaesen, the player characters are Thursday's Children, able to see the mythical vaesen, creatures neither good nor evil but often troublesome for ordinary people. The player characters are the inheritors of an old, now decrepit monster hunting organization, complete with a castle in Uppsala. As they gain experience, they can improve their base much like in Fria ligan games such as Mutant: Year Zero and Forbidden Lands.
A bit like another Fria ligan game, Alien, Vaesen is defined by its selection of creatures. Both games have a cursorily described setting that only truly comes alive through the creatures that form its core. Nordic mythological entities like Lindworms and Mylings present their own difficulties. They're not simple enemies that can be vanquished through violence but rather complex mysteries that require understanding the backstory of the situation.
The Nordic setting extends to Finland, part of Russia during the time of the game's adventures. There are suggestions for Mysteries set in Finland and lots of Finnish names and characters. This is quite rare in the world of roleplaying and definitely appreciated!
Traditionally, getting Finnish names right has been a difficult challenge for roleplaying game writers who don't speak the language. Vaesen fares much better than most but the double consonants still present some issues.