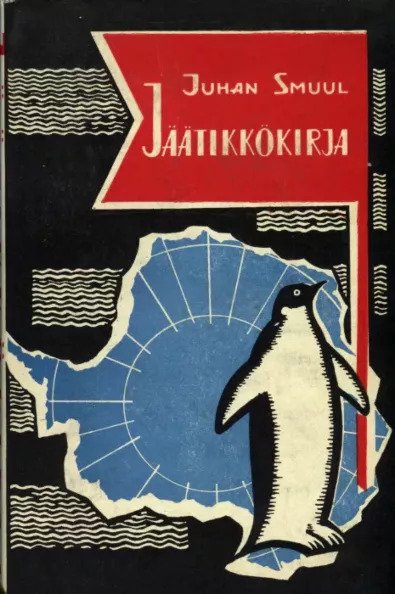 Non-fiction: Juhan Smuul: Jäätikkökirja (Kustannusliike Edistys, 1964)
Jäätikkökirja (Jäine raamat in the original Estonian, Book of the Glacier in English) is the diary of Estonian poet Juhan Smuul's journey to Antarctica as part of a Soviet expedition in 1957-1958. It's one of the best and most evocative Antarctic books I've read, in part because its Soviet Estonian perspective is unusual in a field dominated by British and U.S. voices supplemented by a Norwegian or two.
I found the book by chance in a used books store in Helsinki. The Finnish translation was published in Moscow.
Although the main attraction of the book is Smuul's experience of Antarctica, much of it actually concerns the sea journey to the south and back. There are plenty of observations of shipboard life and a surprisingly involved section on Australia due to a stop in Adelaide on the return journey.
As befits a poet, Smuul often shines just because he's a very good writer, able to equally express human foibles and the grandeur of the ice or the ocean with a deft turn of phrase. His perspective comes across as that of a Soviet patriot, communist and believer in human progress.