In my A Game Per Year project, my goal has been to read one roleplaying game corebook for every year they've been published. However, I soon started to feel that it was hard to decipher how the games were really meant to be played. For this reason, I decided to start a parallel project, An Adventure Per Year, to read one roleplaying adventure for each year they've been published.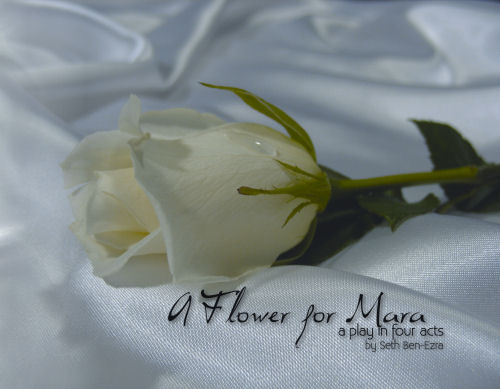 A Flower for Mara, by Seth Ben-Ezra, is an American freeform scenario explicitly inspired by Nordic larp and Jeepform. The terminology used in the text is interesting in the sense that it borrows from theatre, calling itself a play and talking about an audience. The text warns that although you can have an audience watch the play, you shouldn't spring an audience on your players without warning them first.
As befits the fashion of the era, A Flower for Mara is big on playing close to home, using the real experiences of players as fuel for emotional scenes in the game. Each player must come up with a grief, a real sorrow from their life, and write it down on a slit of paper which is then attached to a flower. Players can choose whether to let go of the grief during play or not.
The scenario consists of scenes, a series of family dinners and gatherings starting with the funeral of the titular Mara. She's present as a character as well, a personification of the memories the others have of her. In a sense, A Flower for Mara is very straightforward: It's about grief and loss and the complexities therein, there's a funeral, the characters are minimalistic so players bring as much of their own persona into it as possible. It's a clean design built around a basic topic.
At the end of the booklet, there's a short text by the designer about the personal context of A Flower for Mara. It's both a touching and sad recounting of the real tragedies that prompted this work and an interesting description of trying to make a piece work in different mediums before finally settling on Jeepform.