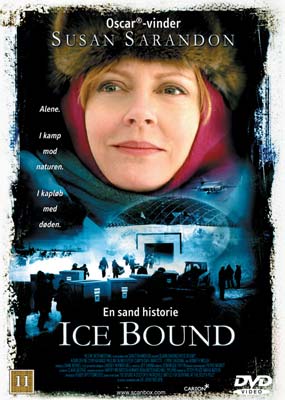 Movie: Roger Spottiswoode: Ice Bound (U.S.A. Canada, 2003)
Based on the story (and book) of Dr Jerri Nielsen who was wintering at the U.S. South Pole station when she found out she had breast cancer. The script of this schmaltzy movie seems to consist entirely of characters spouting homilies and life wisdom to each other when its not engaged with exposition and a terrible, cliché-ridden voiceover.
The set design is very nice, though. All of the polar stuff looks good, so if you can look beyond the actors and whatever it is they're doing in the movie, its not bad.