The participatory installation Portaikko (The Staircase), by Juhana Pettersson (design) and Katri Lassila (photography), was featured at the Human Culture festival last weekend in Imatra, on the 21st and 22nd of August.
The installation is about the loneliness of the fetishist. The spectator assumes the role of someone with a sexual fetish for fences, on his or her way to meet a lover. It looked like this: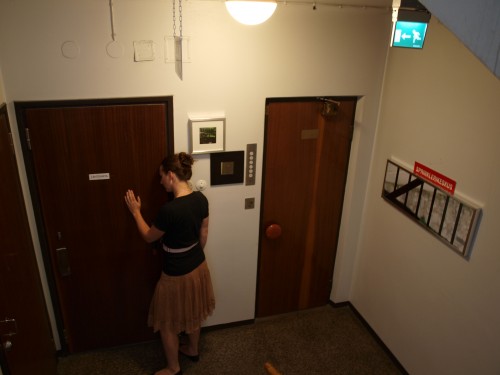 The spectator talks with her lover through a closed door.
Backstage view: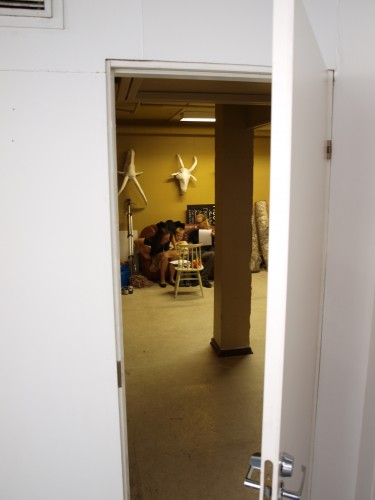 The actors Katri Lassila and Jonne Arjoranta wait backstage for the spectator to knock on the door.
(Photos by Juhana Pettersson)