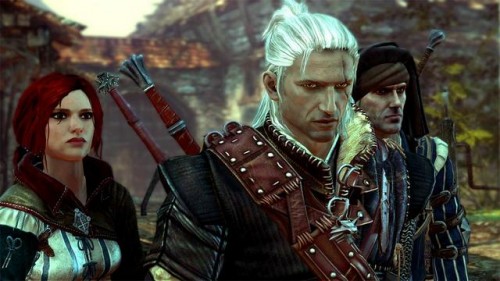 (Kuva: The Witcher 2: Assassins of Kings)
Viime aikoina Tiltin saitilla on julkaistu mun arvosteluni peleistä Yakuza 4, Portal 2, Operation Flashpoint: Red River, Mortal Kombat, Brink, L.A. Noire, Angry Birds Rio, White Knight Chronicles 2, The Witcher 2: Assassins of Kings, Red Faction: Armageddon, Infamous 2, Dungeon Siege 3 ja Duke Nukem Forever. Arvostelut voi tsekata myös videon muodossa.
Tilt-blogissani Parempia pelejä olen kirjoittanut pelien hyödyttömyuydestä, konsolisodista, hyytyvistä pelimarkkinoista, videopelaajan ADHD:sta, piratismin vaikutuksesta nettiin ja kevään 2011 hyvistä ja huonoista peleistä.
(This post is a series of links to Finnish-language articles I've written in my day job as the producer of the videogame tv show Tilt.)