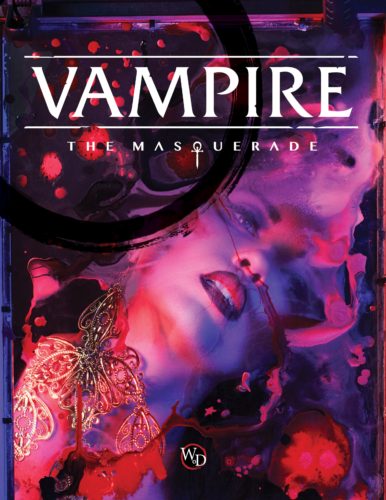 I spent this spring working on the 5th edition of Vampire: the Masquerade. The first releases on the 5th edition line are the Corebook and the Camarilla and Anarch books. I'm the lead writer on the Anarch book but I also contributed to the two others.
It's been a strange experience to be part of this because along with Werewolf: the Apocalypse, Vampire is the roleplaying game that really showed me what the medium was capable of when I was a teenager in the Nineties who had only played Dungeons & Dragons and Rolemaster. I most definitely had a Vampire phase in high school and some of my closest friends are people I originally met in Vampire larps. As we got older, we started to understand politics and now we can meet in a game or a demonstration protesting Finland's inhuman, rightwing immigration policies.
I've been a fan of Vampire since childhood, so working on the new edition has definitely been a joy. The vampire metaphor is very versatile, and you can use it in many interesting ways. Despite the fact that I've lived with Vampire for 25+ years, there are still new things to do with it.
My involvement with the new Swedish incarnation of White Wolf (Paradox Entertainment acquired White Wolf from the MMO maker CCP in 2015) started with the Vampire larp End of the Line. It was designed by me, Bjarke Pedersen and Martin Ericsson and produced by Mikko Pervilä and Jose Jacome. The goal of the larp was simple: Put the vampire back in Vampire. Set in an illegal techno club and eventually replayed in New Orleans and Berlin, it ended up having a Diana Jones nomination.
I went on to work on two other official Vampire larps, Enlightenment in Blood in Berlin and Parliament of Shadows in Brussels. In Parliament of Shadows (created with Maria Pettersson and Bjarke Pedersen), we made an urban larp about vampiric political influence partially played inside the actual, real European Parliament, with two MEPs participating as themselves. When they started making the plans for the 5th edition, White Wolf wanted to bring the game closer to contemporary political issues, but I'd like to think they didn't expect it to go quite this close to real politics!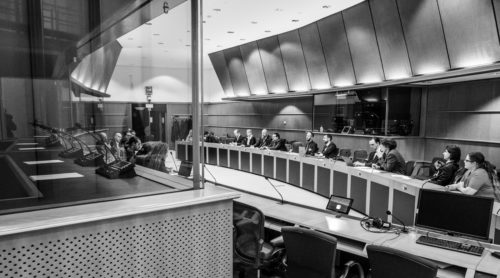 At the beginning of August, I'll go to Gencon in the U.S. It's always been a dream of mine to go there and going as a writer on Vampire feels pretty great!
For tabletop roleplaying games, my native scene is the one in Finland where I live. I try to follow the American discussion as well, but it's difficult to do as an outsider. As a game designer from a small European country, it feels like being an exchange student at high school, trying to figure out all the social dynamics and hierarchies.
Sometimes it can be quite shocking. Here's a blog post claiming that White Wolf has a clandestine agenda of secretly trying to court a Nazi audience. I've never worked on a high profile project like this before, so perhaps it's part of moving to the big leagues. Still, I can't help but be affected by this sort of thing.
Finland is experiencing the rise of the far right the same as most other European countries, as well as the U.S. Two years ago, a Nazi killed a man in broad daylight in front of the Helsinki railway station. There's been attacks with knives and tear gas. A Finnish Nazi tortured a disabled man to death in Sweden. Far right nutjobs regularly target my immediate family because of their public political views. That's a terrifying thing because although you think that they're probably all talk, what if something still happens? These people live in the same country, the same city as me. I have been a committed anti-Nazi all my life, and that position has only grown stronger as I've aged and felt the effects of this organized hate on my family.
As a freelancer working on Vampire 5th Edition, I know enough of the internal workings of the company to be aware that I'm not an outlier. The folks at White Wolf are opposed to Nazis. As should everyone! White Wolf officially commented on the Nazi issue here and I can say as someone with an inside view that no plan to market this game to Nazis exists or has ever existed. The idea is insane, preposterous and deeply offensive.
Today, I woke up to friends sending me messages asking: "Juhana, have you started working with Nazis?" What amazes me is that the article confidently claims that White Wolf's marketing plan is to sell to Nazis, and then fails to back this up in any substantial way. You can see this for yourself, it's right here.
The internet is full of weird stuff, folks. You don't have to believe all of it.