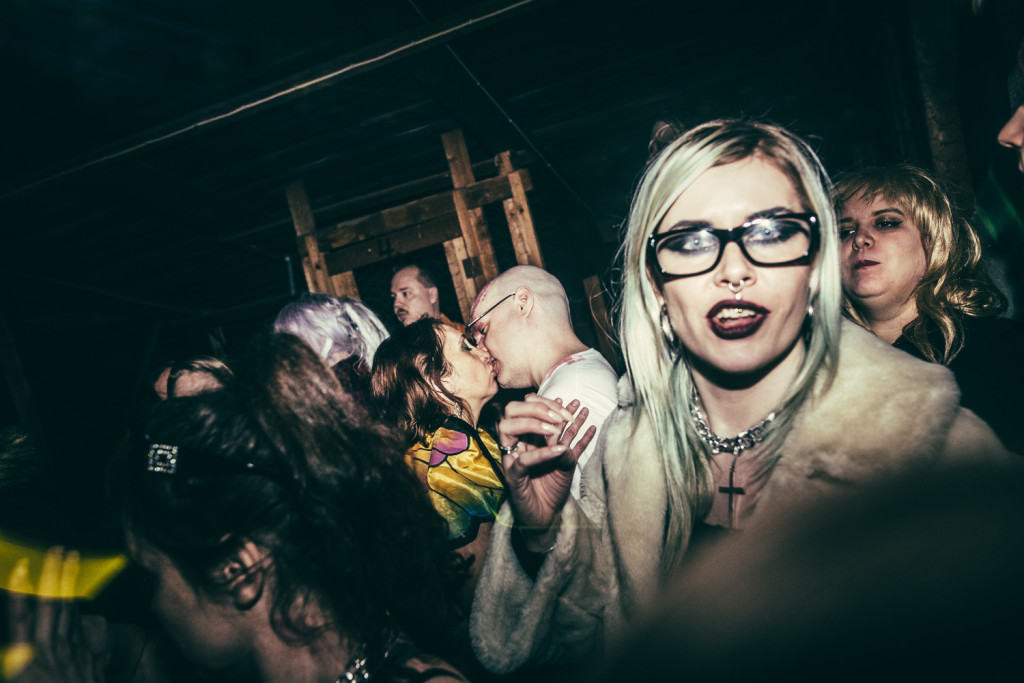 End of the Line is a larp produced by Odyssé for White Wolf Publishing. It's based on Vampire: the Masquerade and is designed using ideas from Nordic Larp.
Date: 7.3.2016
Duration: One night
Participants: 70
Venue: The area of the Lapinlahti Mental Hospital in Helsinki. We used the main hospital building mostly as backstage area and  an adjacent building as the in-game venue.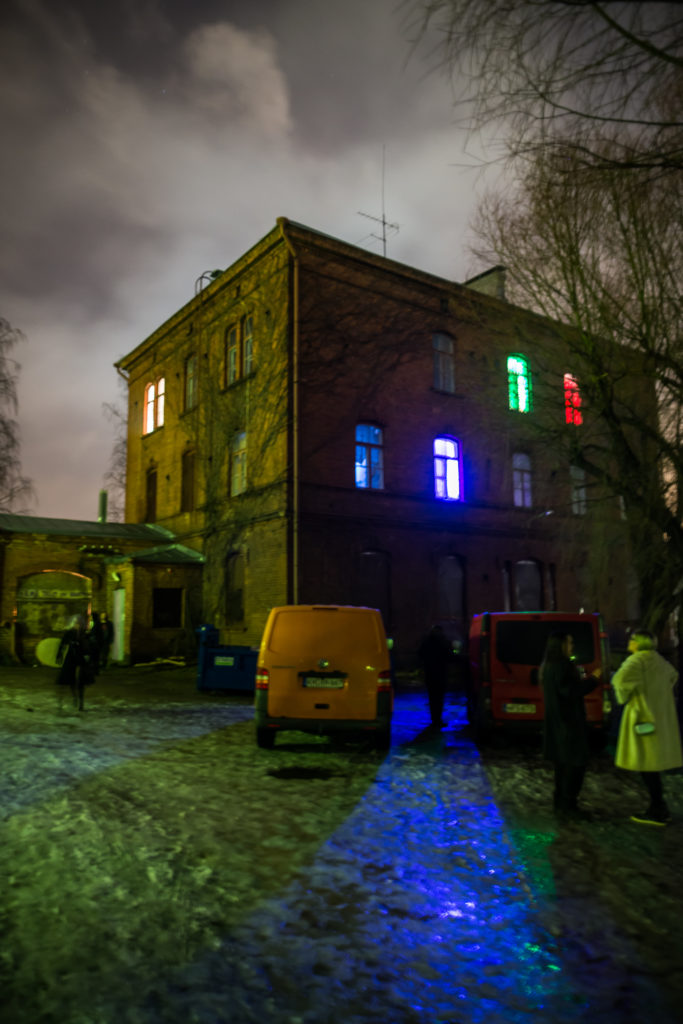 Concept
We wanted to make a larp that goes back to the very basics of the vampire experience: Hunting for blood in a crowd of unsuspecting humans. Because of this, End of the Line was set at an illegal techno party. Most of the characters were ordinary humans, junkies and hipsters, club organizers and derelicts.
We put a lot of focus on the human characters so they reflected the themes of predator and prey in their own contexts. It was possible to play through the entire larp without encountering anything vampiric. Indeed, one of the design goals was that if you walked in from the street, you'd think you were at an actual illegal techno party.
In terms of larp design, we went with a very light bespoke system for the Vampire powers that are a part of the genre. The focus was on dancing, hunting and doing the kind of stupid things you do when you party.
Credits
Created by: Bjarke Pedersen, Juhana Pettersson & Martin Ericsson
Production: José Jácome & Mikko Pervilä
Characters: Elin Nilsen, Jørn Slemdal & Mika Loponen
Decor: Marcus Engstrand, Anders Davén & Aleksander Nikulin
Documentation: Tuomas Hakkarainen, Tuomas Puikkonen, Julius Konttinen & Joona Pettersson
Catering: Kasper Larson & Aarne Saarinen
Production assistants: Outi Mussalo, Tia Carolina Ihalainen, James Knowlden, Bob Wilson, Irrette Cziezerski, Jukka Seppänen & Ville-Eemeli Miettinen
Featuring: Suicide Club (Gabriella Holmström & Ossian Reynolds)
Produced by White Wolf Publishing and Odyssé with Solmukohta and Inside Job Agency
Reruns
New Orleans 3rd of September, 2016 as part of the Grand Masquerade larp event.
Berlin 10th and 11th of May, 2017 as part of the World of Darkness Berlin fan event.
Documentation
This is the photoset Tuomas Puikkonen published from the Helsinki run.
DJ Ossian Reynolds released his original set from the Helsinki run here.
For the New Orleans run, Johanna Koljonen wrote two posts about the safety techniques used, the See No Evil and the Tap-Out.
Media
21.3.2016 – Sarah Lynne Bowman wrote about the larp for nordiclarp.org: End of the Line: White Wolf's First Official Nordic-Style Larp
9.3.2016 – Jussi Ahlroth wrote about the larp for Helsingin Sanomat: Verta ja lähikosketuksia laittomissa teknobileissä
Awards
In 2017, End of the Line was nominated for the Diana Jones Award.