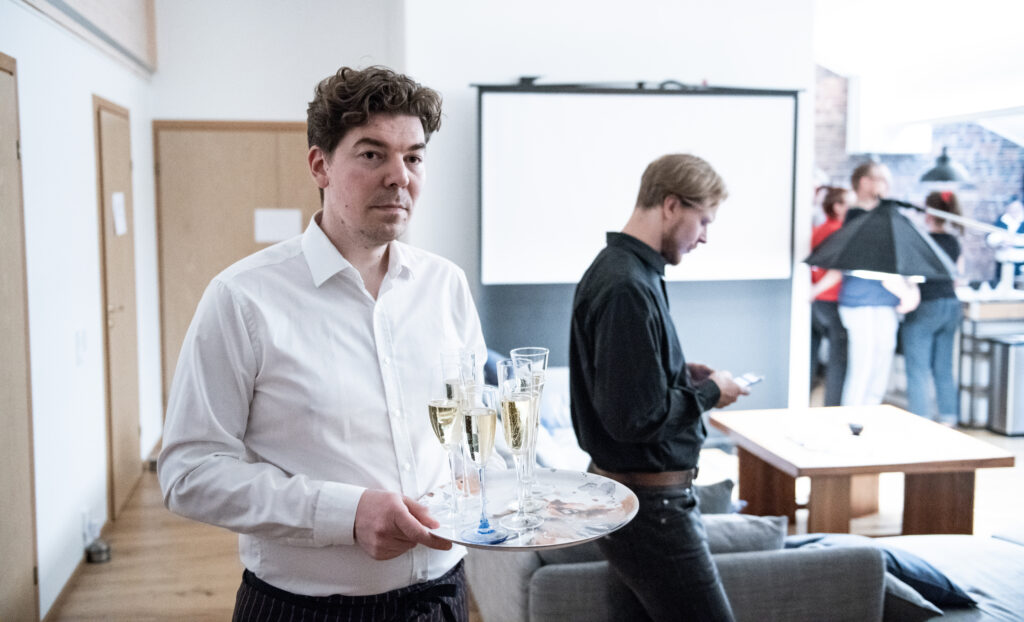 A larp based on Juhana Pettersson's novel Tuhannen viillon kuolema (Death By a Thousand Cuts).
Date: 21.-22.9.2018
Participants: 75
Location: Multiple venues in Helsinki, Finland
Duration: Two days
Concept
Tuhannen viillon kuolema is a novel I published in 2017. It deals with climate change and class warfare from the perspective of poor, middle class and wealthy people living in Helsinki.
Making it into a larp, I abstracted the themes and remapped them onto a simulation of model class society going about its tasks for one day. Essentially, the larp was society in miniature as seen the lens of its twin subjects.
An urban larp, Tuhannen viillon kuolema aimed for believability and verisimilitude even as it ended in a bloodbath caused by the inevitable tensions coming to a boil.
Credits
Writing and design: Juhana Pettersson
Production: Massi Hannula
Workshops: Kaisa Kangas
Supporting character coordination: Tonja Goldblatt
Documentation: Tuomas Puikkonen
Participant safety: Eeva Järvi
Locations: Samu Iiskola, Ami Koiranen, Sanne Aro-Heinilä, Arja Soininen, Muura Parkkinen, Kjell Hedgard Hugaas and Pinja Eskola
Supporting characters: Maiju Tarpila, Mika Loponen, Elmeri Seppänen, Paula Pennanen, Erik Eriksson, Santeri Virtanen, Kaisa Kangas
Produced by Pohjoismaisen roolipelaamisen seura with the support of Suomen Kulttuurirahasto together with Illusia ry and Paja&Bureau
Documentation
Tuomas Puikkonen's photoset from the larp.
Media
23.10.2018 – Kurkistus kaupunkipelin maailmaan / Suomen Kulttuurirahasto