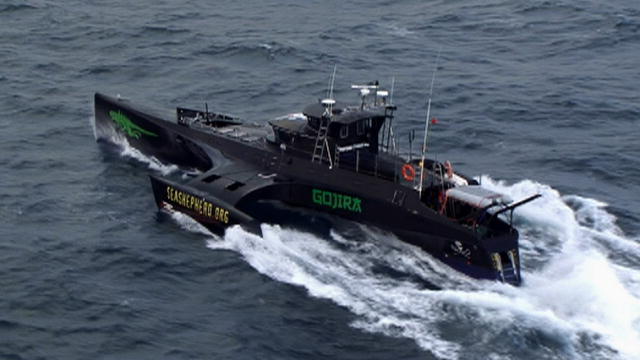 Tv series: Whale Wars, season 4: U.S.A.
Whale Wars is a documentary tv series following the anti-whaling campaigns of the environmental group The Sea Shepherds. Season one to three were pretty amazing stuff, with dangerous confrontations in the Antarctic Sea.
In season four, it feels as if the series is starting to lose steam. The Sea Shepherds seem equipped better than ever, with three ships and seemingly more competent personnel. However, it's hard to make things exciting when the whaling fleet eludes their grasp for so long.
Up until this point, Whale Wars has been a wonderful series, but this season can safely be skipped.