I and some friends have a project of trying to watch all movies, tv episodes and other stuff with moving pictures related to roleplaying games ever made. We're pretty far along on this goal. I'll write here about old and new things we've found and watched.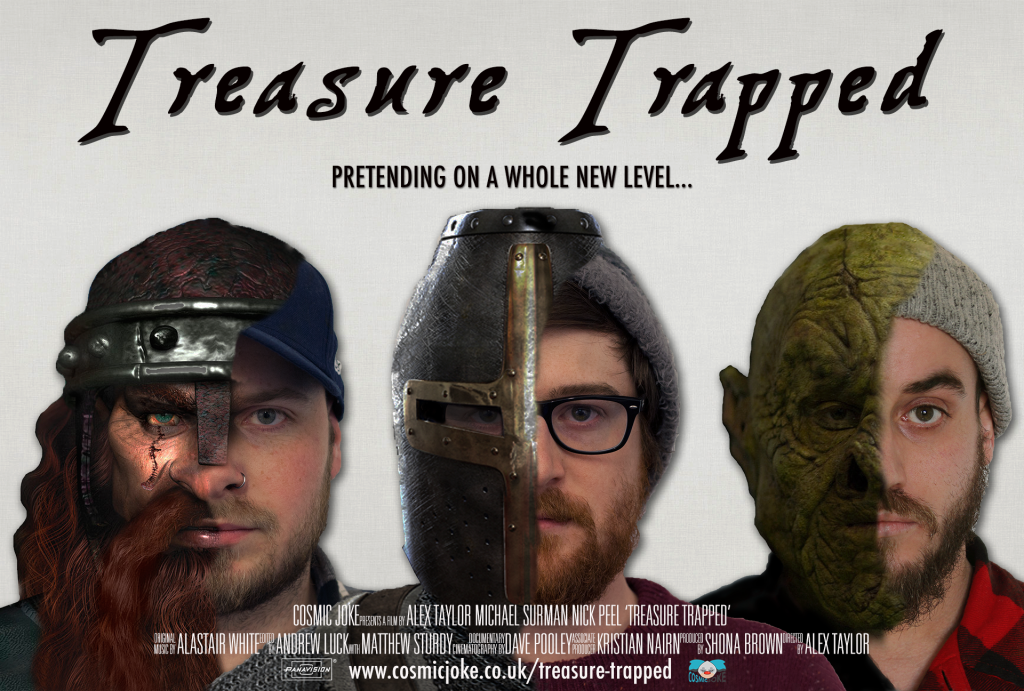 Treasure Trapped is a documentary film about larp in the U.K. and the Nordic countries. First we get to learn about U.K. larps, and the filmmaking seems amateurish and meandering. As the movies goes on, it becomes more proficient in storytelling terms and the focus shifts to games like The Monitor Celestra.
I feel bad about being negative about this movie because it shows my larp scene in such favorable light. The segment about Panopticorp is excellent. Unfortunately, it doesn't sustain this level of quality.
Still, if you just look at the material they have in the movie, and if you're curious about Nordic games especially, this can be an interesting movie to watch.