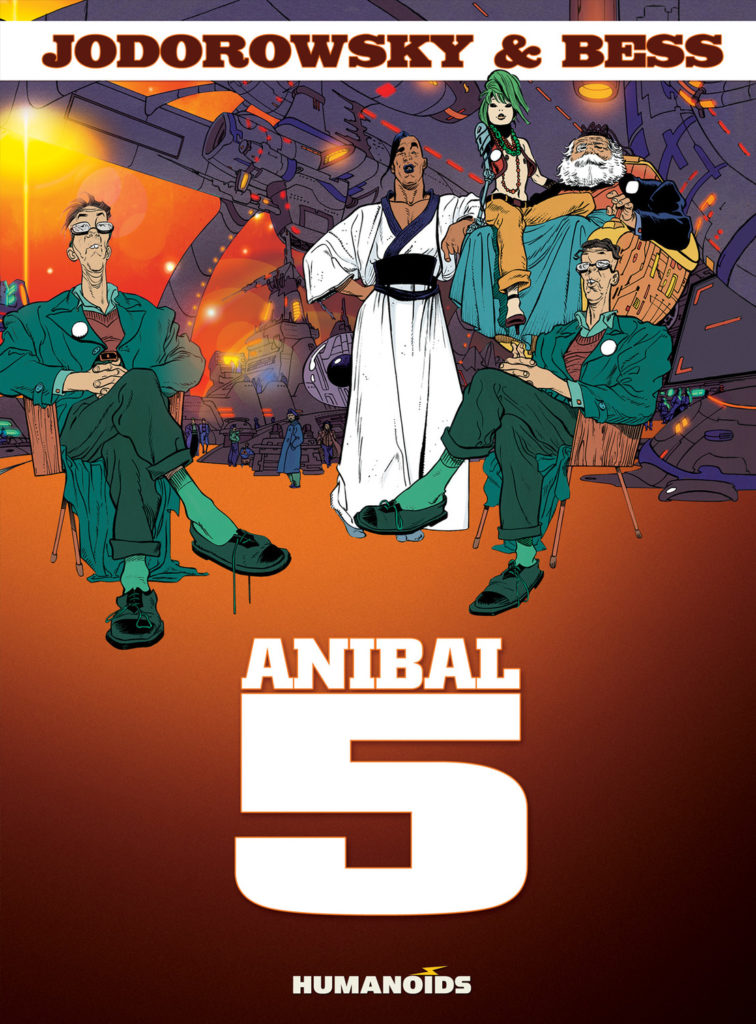 Comic book: Alejandro Jodorowsky & Georges Bess: Anibal 5 (Humanoids Publishing, 2015)
This is a collection of two Anibal 5 albums, published in English by Humanoids. I read the first one in Finnish translation as a child, and its mix of softcore sex and scifi weirdness made a big impression on me. I was at an age where stories don't really leave lasting impressions, but the scenes and images do. Now that I read it again, I recognized much of it, but the context was new.
Anibal 5 is a sex-addicted super-agent cyborg who fights and fucks and complains his way through various predicaments. The first album is definitely the better one. The second follows Anibal to Antarctica, where crazed feminists have created the Republic of Clitoria and must be stopped.
So no, this won't win any prizes for progressive values.
The fist half of the comic has that Jodorowsky energy, but the second half is running on empty. Cringe-worthy stereotypes of man-hating feminists are not its only problem. Still, the idea of an Antarctic republic of women is not without peer. Ursula Le Guin's short story Sur imagines an early all-women Antarctic expedition, and books such as the novel The Birth of the People's Republic of Antarctica and DJ Spooky's The Book of Ice have explored similar territory.