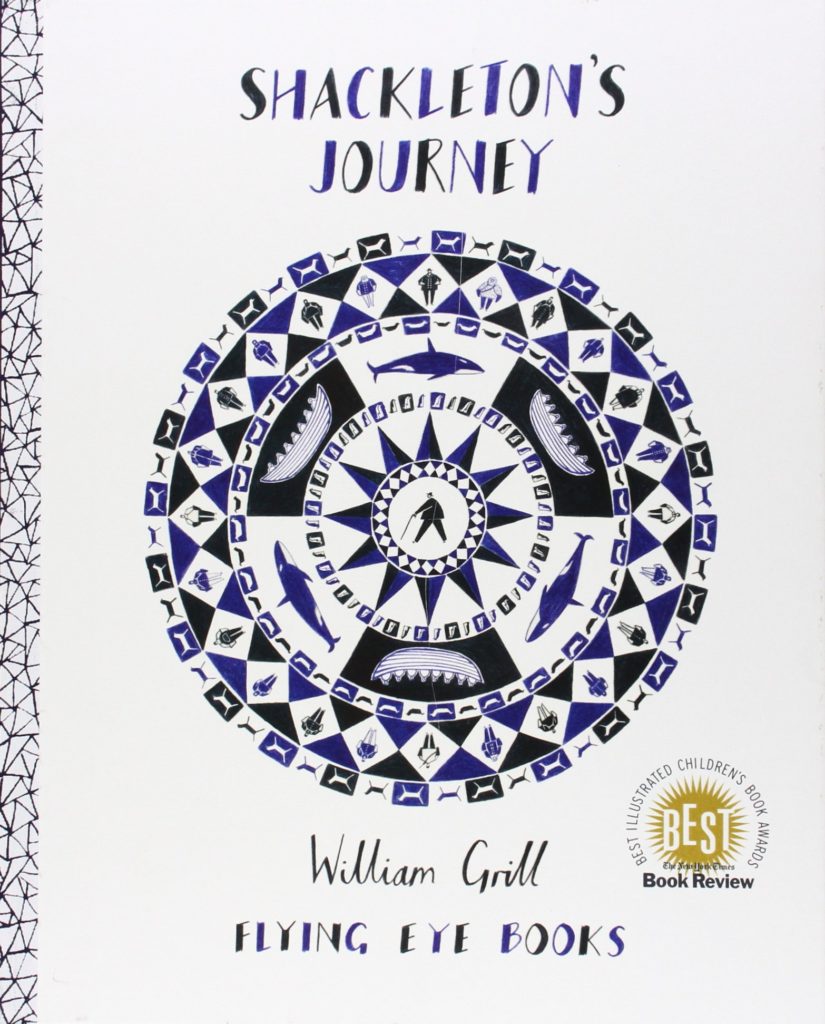 Children's book: William Grill: Shackleton's Journey (2014, Flying Eye Books)
Ernest Shackleton's failed attempt at crossing the Antarctic continent is one of the most famous stories of early Antarctic exploration. His ship was crushed by ice, and he and his crew had to travel vast distances over ice and then on lifeboats to reach safety.
The children's book Shackleton's Journey tell the story with beautiful, evocative illustrations. The book is defined by style and grace, and detail that's fun to peruse. A highlight is a list of names of dogs taken on the expedition.
The book presents the whole expedition as a dangerous journey undertaken by a bunch of hardy chaps. It's a straight narrative of a story that in other hands, including Shackleton's own, has acquired spiritual, transformative qualities enforced by the horrifying privation the men experienced on the ice.
Still, the book is a triumph. It's practically designed to be explored together with a parent and a child, looking at all the things that characterized the Antarctic travel of that era.