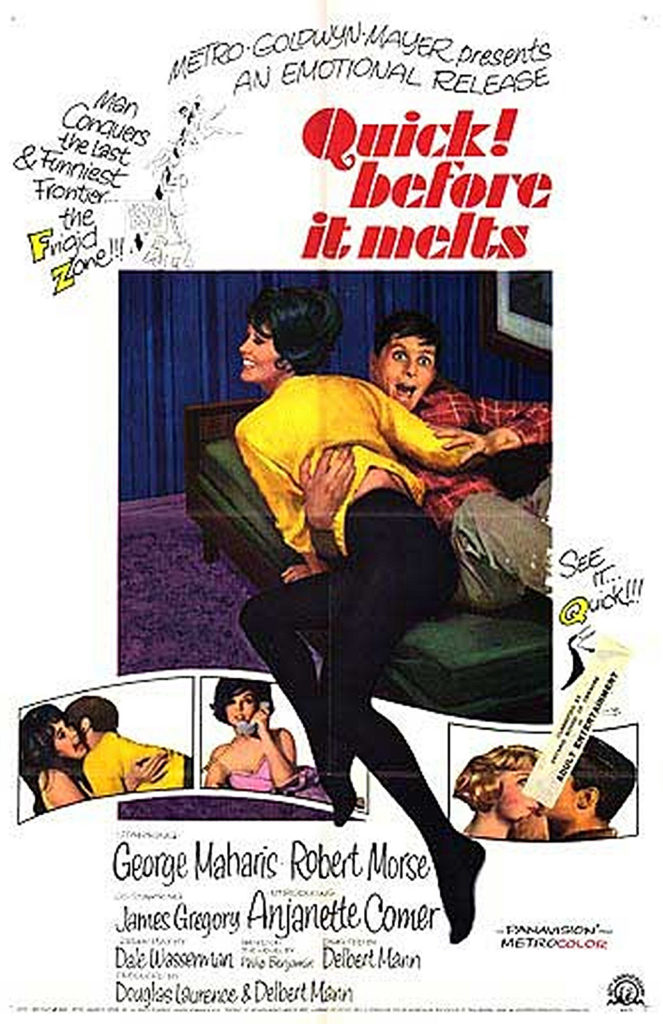 Film: Delbert Mann: Quick Before It Melts (U.S.A. 1964)
This is the film adaptation of the novel Quick, Before It Melts. It's a comedy about an American reporter sent to the Antarctic to find stories about oil, gold or Russian perfidy. Much of the story is built around the sexual frustration experienced by the protagonist who's girlfriend refuses to sleep with him.
While the book is outdated, it had its moments. The movie is stale, although it retains some of the observational detail of the novel. Lots of bearded scientists and gruff military men, and much is made of having women on the ice.