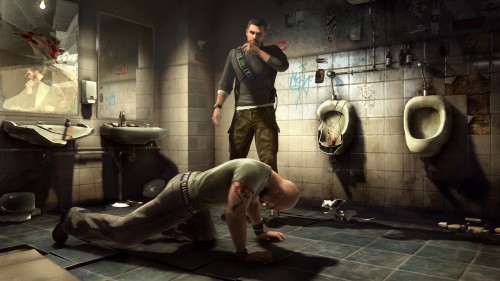 (Kuva:Splinter Cell: Conviction)
Viime aikoina Tiltin saitilla on julkaistu mun arvosteluni peleistä Splinter Cell: Conviction, Just Cause 2, Silent Hill: Shattered Memories ja Sin and Punishment: Successor to the Skies.
Arvostelut voi tsekata myös Tiltin Web-TV:stä. Tilt-blogissani Parempia pelejä olen kirjoittanut Finnish Game Awards -gaalasta, Roger Ebertin hölöilystä, disketeistä ja videopelien seksikohtauksista.
(This post is a series of links to Finnish-language articles I've written in my day job as the producer of the videogame tv show Tilt.tv.)