I saw some good movies during the second half of the Love & Anarchy film festival as well. Here's three.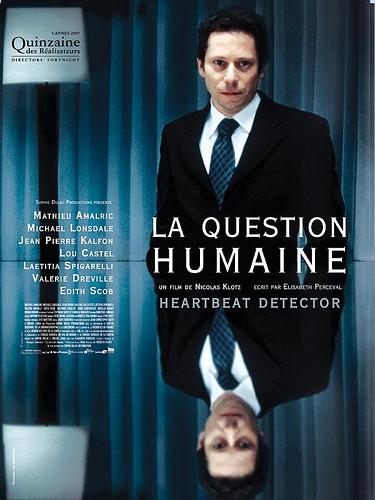 Possibly the best film I saw during the whole festival was Nicolas Klotz's Heartbeat detector. The original, and much more evocative title is La question humaine. The movie is about the rhetoric and language of a technical society and its impact on being human, and it does it beautifully, forcefully and with gorgeous detail. Every character, from the confused yet aggressive psychologist protagonist to the melancholy CEO who's hiw object of study fits perfectly into the larger thesis of the movie, but it still feels like something about real people.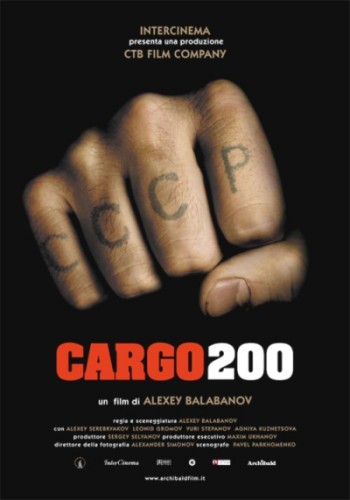 Aleksei Balabanov's misanthropic Cargo 200 is a kind of anti-nostalgia movie, but maybe that's obvious from the poster pictured above. I found the poster only now as I googled for pictures for this post. Its a movie set during the perestroika, with a backdrop of dead bodies arriving from the Afghanistan war. The story is straight out of the eXile's Death Porn section, and features authority figures who are brutish, nasty and deranged. The only character who makes it to the end with everything intact is a young guy in a CCCP t-shirt who never rescues the girl, instead going on to make it rich like a proto- Young Russian.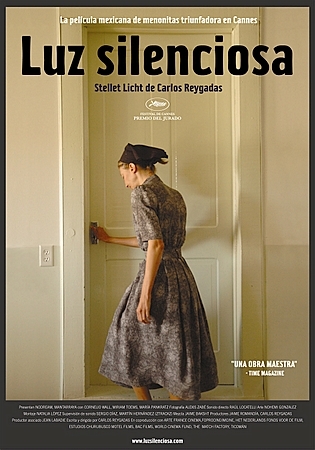 Carlos Reygadas's Silent Light was as good as I hoped it would be. I've rarely seen this kind of self-confiedence with long takes and slowly moving story, but the sheer emotional power of the images is incredible. Its set on a Mennonite community in northern Mexico, and filmed in the strange Mennonite language. I've seen many directors described as heirs to Tarkovsky, but this guy is the only one I've seen who pulls it off.