In my A Game Per Year project, my goal has been to read one roleplaying game corebook for every year they've been published. However, I soon started to feel that it was hard to decipher how the games were really meant to be played. For this reason, I decided to start a parallel project, An Adventure Per Year, to read one roleplaying adventure for each year they've been published.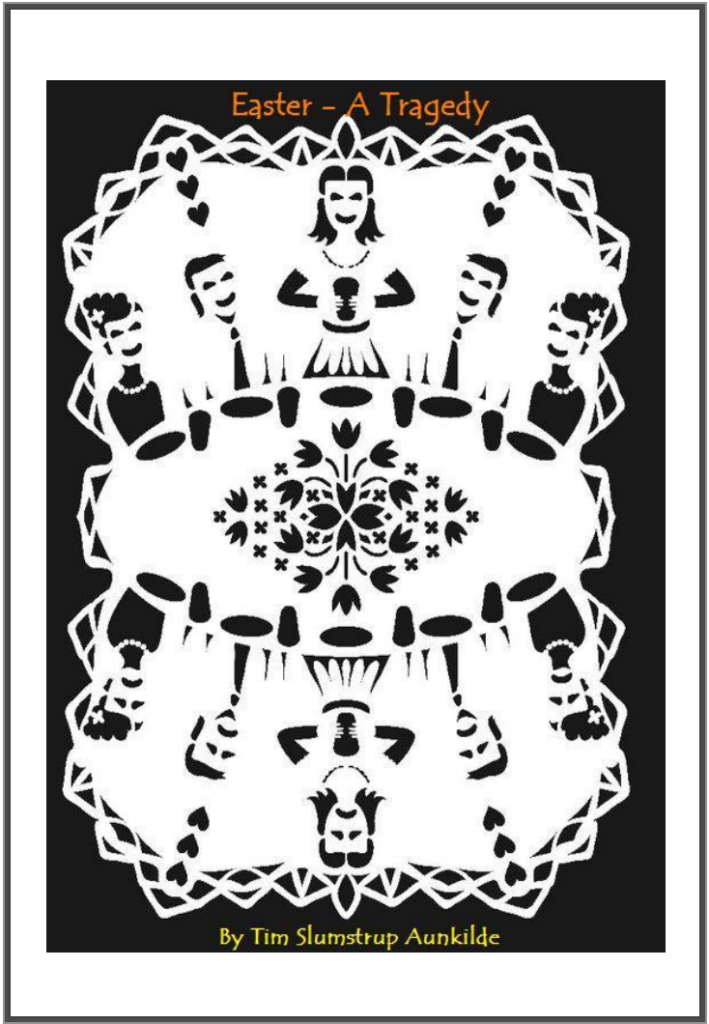 Easter – A Tragedy is a Fastaval scenario that reads almost like a parody of the grim Jeepform scenarios that were published in this era. It concerns an average Danish family who come together to celebrate Easter. The game consists of successive Easter dinners, all with the same setup, as life gets progressively worse for all present. The children who have just moved out of their parents place, the mother, the father.
The emotional tenor of the scenario is interesting because it's built on the lack of release. Typically when you make a story about the hidden turpitude of the middle class family, it's based on a glorious moment of release. Everyone keeps their feelings and thoughts to themselves until they don't. Everything breaks apart but at least the tension is resolved.
In this scenario, that doesn't happen. Every time a family member tries to confess some of the terrible things that are happening in their lives, the scene ends. The scenario ends with the father having a heart attack, followed by an organizer monologue about how the characters (and maybe the players) are terrible people.
As a design choice, the ending monologue is especially hostile. Normally, I detest participatory design which scolds participants for doing the things the design asks them to do but in this case the whole scenario is so over the top, it feels appropriate.