In my A Game Per Year project, my goal has been to read one roleplaying game corebook for every year they've been published. However, I soon started to feel that it was hard to decipher how the games were really meant to be played. For this reason, I decided to start a parallel project, An Adventure Per Year, to read one roleplaying adventure for each year they've been published.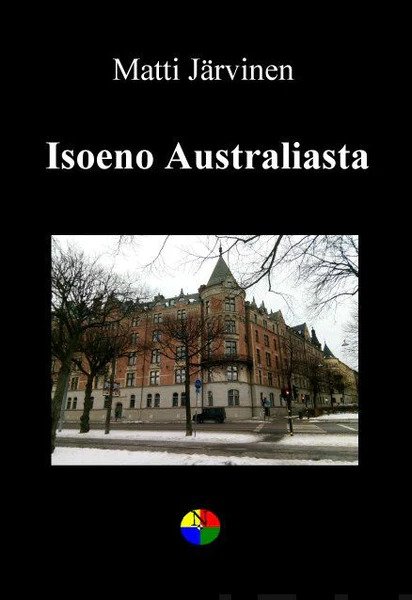 Isoeno Australiasta (Grand Uncle From Australia) is a scenario published in Finnish for the Swedish roleplaying game Svenska kulter, which is not available in Finnish. But perhaps in the future it will be!
The scenario is steeped in a Nordic horror atmosphere where the bourgeois façade of a comfortable society hides racism, religious mania, crime and desperation. The player characters gather together to celebrate Christmas together with their grandma in her apartment in Stockholm's Östermalm. This year, an uncle who has spent most of his life in Australia is expected to make an appearance, an exciting prospect because he's wealthy and known to be without an heir. Maybe one of the characters manages to make a good impression?
The scenario is designed as a small sandbox, the size of an upper middle class Christmas party. The uncle has secrets of his own which will cause dramatic events to develop. Following a design style common in the Nordics, the player characters have also been frontloaded with playable elements of their own, enough to fuel a few conversations around the dinner table.
The horror elements range from the supernatural to the utterly mundane. This is the principal strength of the scenario: It feels close to home. It's not about shotgun-toting Investigators chasing after Cthulhu but a family enacting a family ritual.
Indeed, some of the most horrible elements found in the scenario are not external threats but internal qualities of the characters. You almost hope that the drama caused by the uncle would be delayed so that the characters would have time to delve into all the terrible issues they're struggling with.