I work as a larp producer in the Baltic Warriors project, and first game of our summer season was played last Saturday in Tallinn. It's quite intimidating to go another country to do a game there. I had never even played in an Estonian larp, but it seemed to go well.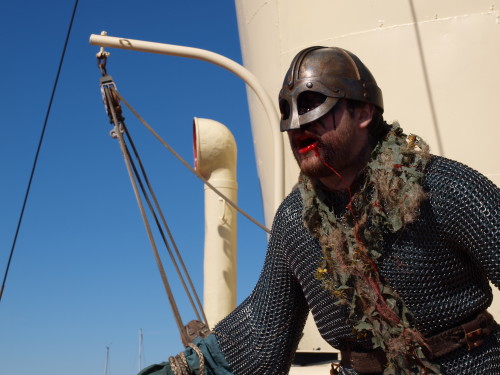 (The Estonian producer of Baltic Warriors, Aapo Reitsak, as a viking zombie. Ingame-photo by Juhana Pettersson)
This summer, we're doing a series of seven Baltic Warriors games, each in a different country. In each game, the subject is eutrophication and other environmental disasters afflicting the Baltic Sea. The zombies are there to remind us that while we talk, the situation is steadily getting worse.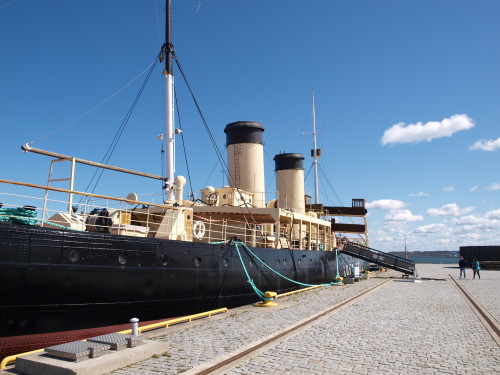 (For the venue, we had the museum ship Suur Tõll. Photo by Juhana Pettersson)
We had the distinct advantage of having a really cool venue, the ice breaker Suur Tõll, now a museum. It was almost too spectacular: It was easy to imagine a much bigger, much longer game taking place there.
The larp, like all Baltic Warriors games, was divided into two parts: Politics and zombie action. During the political part, characters come together to talk about a given issue that's being voted upon in the parliament.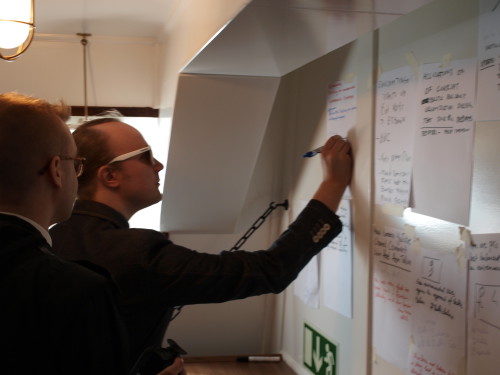 (One of the techniques we used was the media wall, in which characters can make news headlines. Photo by Juhana Pettersson)
After the debate has gone for a few hours, the zombies attack. In this case, two viking zombies shambled forth from the hold of the ship, attacking the living. The museum was open to normal visitors during this time, and it was fun to see how they reacted to the screaming and gurgling that was going on.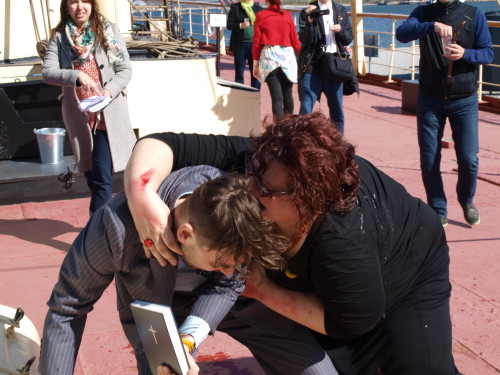 (Not even the Bible helps against newly zombified people. Photo by Juhana Pettersson)
After this, we have Baltic Warriors games in St Petersburg, Gdansk, Kiel, Copenhagen, Stockholm and Helsinki. It will be fun to see how they change depending on the players, the local issues, the venue, and other matters.