Telltale Gamesin The Walking Dead popularisoi mallin, jossa peli julkaistaan osissa. Pelaaja ostaa koko kauden, mutta jaksot ilmestyvät tiputuksella. Ostaessaan pelin pelaajan on siis mahdollista tutustua vain alkuun. Täytyy luottaa siihen että laatu pitää. Tai että loput jaksot ilmestyvät ollenkaan.
Minulla on kesken seuraavat episodeina ilmestyvät pelit:
Broken Age
D4
The Detail
Dreamfall Chapters
The Game of Thrones
Kentucky Route Zero
Life is Strange
Republique
Tales From the Borderlands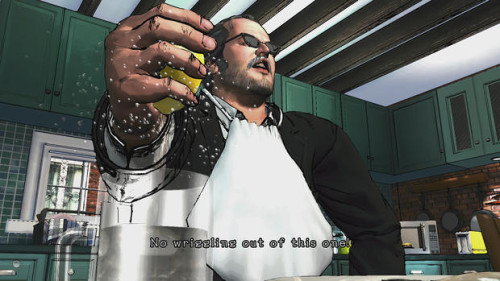 (Meininki pelissä D4 on täysin normaalia.)
Osasta on ilmestynyt vain ensimmäinen osa, joistain useampia. Telltale Games on julkaustavan pioneeri, ja studion kokemus näkyy myös siinä että pelit pysyvät pääpiirteittäin aikataulussa. Uusia jaksoja tulee tasaisesti. Tämän listan peleistä Telltalen kamaa ovat Tales From the Borderlands, josta on toistaiseksi ilmestynyt ensimmäinen osa, ja The Game of Thrones, josta on ilmestynyt kaksi osaa.
Tässä kohtaa kesken olevia, osissa ilmestyviä pelejä on niin paljon, että jotkut epäonnistuvat varmasti. Pelifirma menee konkurssiin. Peli ei myy tarpeeksi. Rahat loppuvat. Mitä vain voi tapahtua, ja kun pelejä on tarpeeksi, varmasti tapahtuukin.
Pelikehittämisen vaikeuksia on ennenkin ollut vaikea ennakoida, ja osalla episodipelien julkaisijoista on selvästi hankaluuksia pysyä aikataulussa. Broken Age ja Kentucky Route Zero ovat molemmat törkeästi myöhässä aikataulustaan.
Episodipelejä tehdään luotolla. Uskomme pelifirman kykyyn toimittaa valmista kamaa. Se liittyy toiseen pelikehittämisen nyky-ilmiöön, Kickstarter-peleihin. Niidenkin ideana on, että ensin pistetään rahat pelifirmalle, ja pelifirma tekee pelin vasta sitten.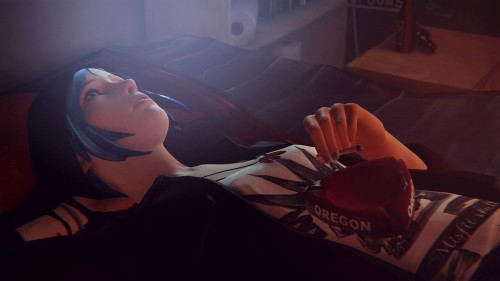 (Life is Strange tekee teinidraamaa videopelin muodossa.)
Pelistudioiden kannalta on helppo nähdä, miksi tällaiset järjestelyt houkuttelevat. Osa taloudellisesta riskistä on ulkoistettu kuluttajille, ja on mahdollista tehdä pelejä jotka eivät koskaan saisi penniäkään perinteisiltä rahoittajilta.
Lienee parasta asennoitua siihen, että muutama pettymys on tulossa. Se on sääli, koska episodiformaatissa julkaistaan todella hyviä pelejä.