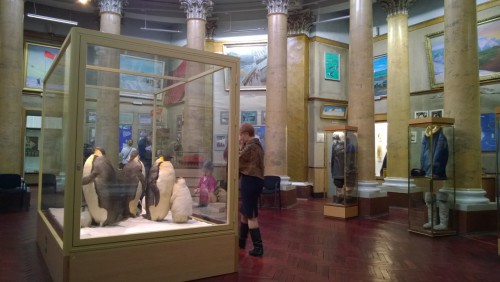 Museum: Russian State Museum of Artic and Antarctic (St. Petersburg)
Russia and the Soviet Union have a long history of exploration in the Arctic and Antarctic. I visited the Russian State Museum of Arctic and Antarctic in St. Petersburg, and while the Artic section is bigger and better, there's some cool Antarctic stuff as well. The above photo is from the Antarctic section, on an upper floor below the museum's impressive cupola.
Underneath the cupola, they had this: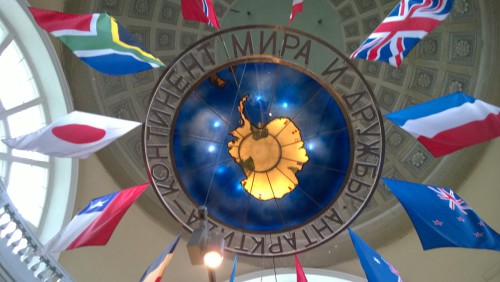 The museum dates back to Soviet times, and features some things that you probably won't find in an average polar exhibition. One is the series of oil paintings depicting Antarctic and Arctic scenes. Another is this mural showing Lenin discussing the Arctic with scientists: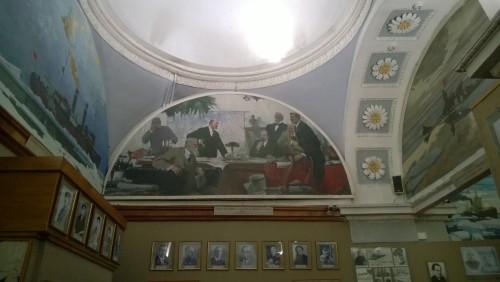 As to the Antarctic, the absolute highlight is the series of surgical tools used by the Soviet doctor Leonid Rogozov to perform an appendectomy on himself at the Vostok base in 1961. It's an extremely famous piece of Antarctic lore.