Kun aloitin videopeliohjelma Tiltin tuottajana vuonna 2009, pelimarkkinoilla oli selkeät suuret linjat: Konsoleissa oli tulevaisuus. Mobiilipelit olivat tulossa, mutta kuitenkin vielä epävarmaa puuhastelua. Pelistudiot tekivät pelejä, ja julkaisijat julkaisivat niitä.
Toki kuvio oli silloinkin monimutkaisempi, mutta kun Tilttiin haalittiin aineistoa viikon peliarvosteluihin, tilanne näytti tältä.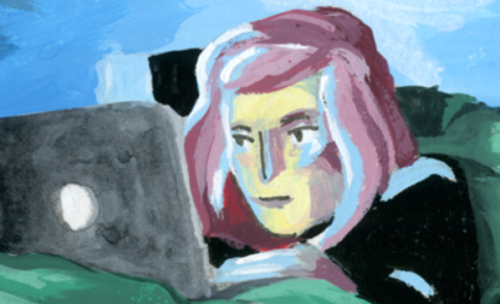 (Pelissä Freshman Year tsekataan viestejä melkein yhtä usein kuin tosielämässä.)
Sittemmin pelimaailma on elänyt ja muuttunut hurjaa vauhtia. Älypuhelimet ja tabletit valtasivat oman osansa, PC on tehnyt alustana vahvan comebackin Kickstarterin ja erilaisten indiepelien myötä ja konsolit hakevat paikkaansa muuttuvassa maailmassa.
Yksi uuden maailmanjärjestyksen ilahduttavista piirteistä on se, että selaimessa pelattavia lyhyitä tarinapelejä tuntuu olevan yhä enemmän, ja ne ovat yhä parempia. Tänä päivänä tällainen peli voi olla vartissa ohi, mutta sisällöllisesti silti kilpailukykyinen minkä tahansa pidemmän julkaisun kanssa. Entisajan rosoisten Flash-pelien sijaan meillä on viimeisteltyjä, toimivia ja omaperäisiä teoksia.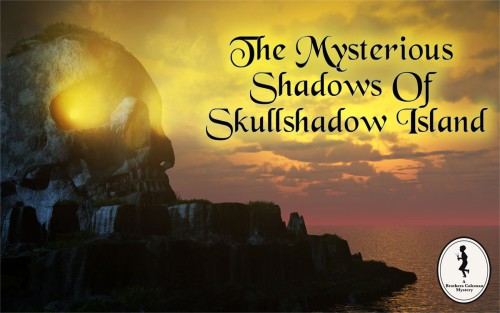 (The Mysterious Shadows of Skullshadow Island on huumoripeli, joka saa odottamattomia syvyyksiä kirjoituksensa tason ansiosta.)
Tältä keväältä on kolme hyvää esimerkkiä, The Mysterious Shadows of Skullshadow Island, The Writer Will Do Something sekä Freshman Year.
The Mysterious Shadows of Skullshadow Island on parodia entisaikojen poikaseikkailuista, joissa neuvokkaat ja nokkelat nuoret ratkaisevat rikoksia, mysteerejä tai muuta kummallista. Se on julkaistu The Onion -parodiasivuston sisarsaitilla The Clickhole, mutta nousee rutiininomaisen nettijutun yläpuolelle omituisen ilmapiirinsä vuoksi.
Pelisuunnittelija Nina Freemanin Freshman Year on peli, jossa lähdetään baariin kaverin kanssa. Se on yksinkertainen, elämänmakuinen ja tavoittaa hyvin puhelimen ja hermostumisen suhteen.

(The Writer Will Do Something on käytännössä dokumentaarinen peli.)
Elokuvantekijät tekevät elokuvia elokuvien tekemisestä, joten miksipä sama ei sopisi myös pelisuunnittelijoille. Matthew S. Burnsin The Writer Will Do Something on kuvaa kokousta ison pelijulkaisun käsikirjoittajan näkökulmasta. Siinä on ohut satiirin pintakerros, mutta oikeastaan peli tuntuu täysin autenttiselta otokselta siitä, miten pelejä tehdään.