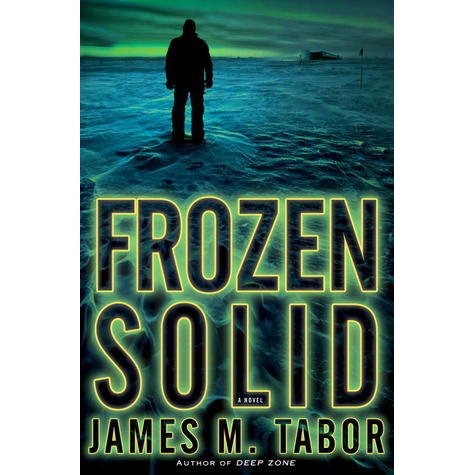 Fiction: James M. Tabor: Frozen Solid (2013, Ballantine Books)
There's a lot of thrillers set in Antarctica, but James M. Tabor's Frozen Solid is better than most, at least within the confines of the genre. Protagonist Hallie Leland arrives at the Amundsen Scott Station at the South Pole only to discover women dying of suspicious causes. She starts to uncover the conspiracy and befriends the gruff station manager, one of those middle-aged hostile men who turn out to have a heart of gold.
The book is elevated by the excellent work of the narrator, Paul Michael. He gives the characters, and especially the hero, a dignity that goes beyond the text.