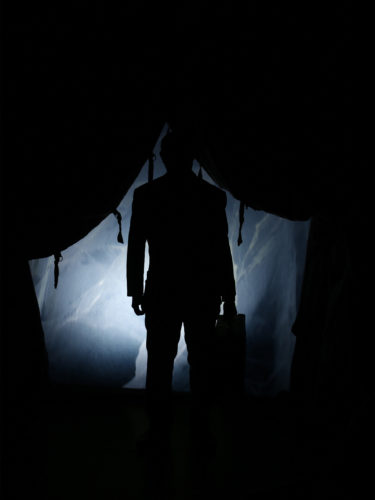 Play: Aarne Linden: Hulluuden vuorilla (Tikkurilan teatteri, 2018)
Hulluuden vuorilla (At the Mountains of Madness) is a play based on the H.P. Lovecraft story of the same name, dramatized and directed by Aarne Linden. It consists of a single scene in which the organizers of a new Antarctic expedition hear about the fate of the previous, dramatically failed one.
It was fun to see the familiar story brought to the stage with such undisguised commitment to the source material! It's all there from the shoggoths to R'lyeh.
At the Mountains of Madness is a wellspring of inspiration for Antarctic stories, itself inspired by Edgar Allan Poe and Admiral Byrd's Antarctic expeditions. In this stage adaptation, I especially liked the foregrounding of the expedition's scientific aims and the parallels this created with the Elder Things.