I and some friends have a project of trying to watch all movies, tv episodes and other stuff with moving pictures related to roleplaying games ever made. We're pretty far along on this goal. I'll write here about old and new things we've found and watched.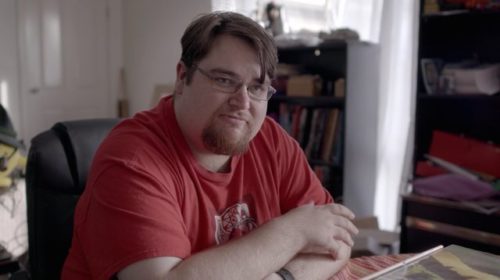 In episode five of the documentary series Hot Girls Wanted – Turned On, there's a scene where a roleplayer introduces his regular camgirl of four years to his roleplaying game group. It's an amazing scene, and the episode builds up the process leading to it so naturally that it feels inevitable. Tom has been Alice's regular, and pays for her to fly to meet him in Australia. He feels like they have a relationship even though Alice is married. He wants her to meet his friends.
The episode is surprisingly human, and everyone in it feels like someone I could know personally. The nuances of the roleplaying group have been observed gently but sharply, and the same goes for the inevitable disappointments of taking the virtual into reality.