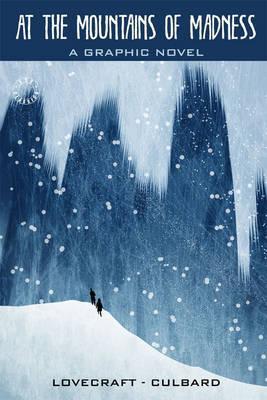 Comic book: I.J.N. Culbard: At the Mountains of Madness (SelfMadeHero, 2010)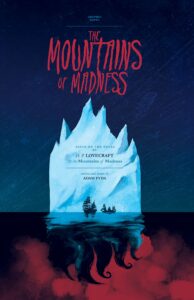 Comic book: Adam Fyda: The Mountains of Madness (Blue Fox Comics, 2020)
Lovecraft's novella At the Mountains of Madness is one of the most fruitful sources of adaptations and references in Antarctic literature. There have been plenty of examples here already and now it's time for two more, the comic books At the Mountains of Madness (2010) and The Mountains of Madness (2020).
In both, the expedition sails to Antarctica, discovers the Elder Things and gets chased by the shoggoth. The story is familiar. What sets them apart is style and focus.
The 2010 comic is more cartoony, with expressive characters and space to geek out on the details of the Elder Thing city the expedition finds at the titular mountains. It's engrossing, making the story feel fresh by hitting the emotional beats.
The 2020 version feels almost like a Franco-Belgian comic album, and not just because of its pagecount. Its focus is less on the human dimension of the expedition and more on magnificent vistas, whether Antarctic or wholly alien. It's a beautiful book, populating the mental landscape of the story with gorgeous imagery.
Both comic books are worth reading.