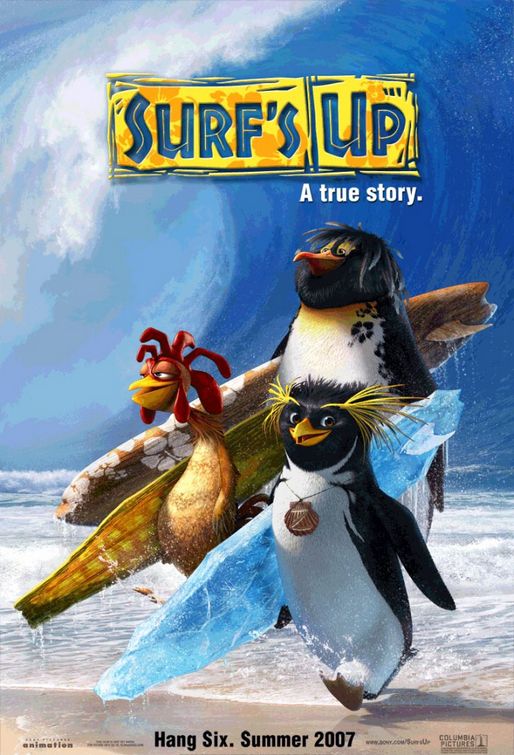 Movie: Ash Brannon & Chris Buck: Surf's Up (U.S.A. 2007)
A late entry in the recent spate in penguin movies. This is a bizarre film. It has the plot, the characters, the jokes, the voices, of a surf movie, except with penguins. The hero, Cody, is a young penguin from nowhere who wants to be a great surfer, and the movie is ostensibly a documentary about his rise to the top with the help of a supposedly deceased surfer legend Big Z. Antarctica, in this movie, is shorthand for small-town backwardness where nothing happens.
It has none of the detail, the pathos, the social conscience of Happy Feet, but it does have its own weird charm. The surf movie parody is funny and the jokes are often demented.