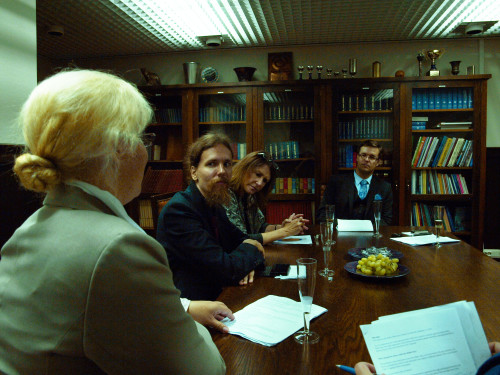 One of the great things about larp is that it's such a young medium, we can do things for the first time. Exploring new frontiers of larp is easy since there's so much that hasn't been done yet.
I worked on the Baltic Warriors project as a larp producer this summer. We did a tour of seven countries, and ran seven larps with a loosely continuous story. The tour culminated in Helsinki this weekend with the finale, longer and bigger than the previous games.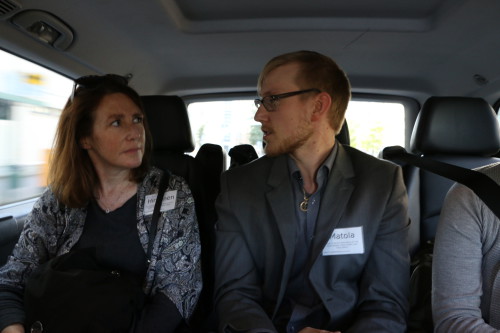 Our creative producer Mike Pohjola likes to say that this has been the most international larp campaign in history, and he might well be right. I don't really know of any others that would have reached seven countries. We also had participants from something like 16 countries. The core team worked from Germany, Finland and Sweden.
Baltic Warriors was a political game about eutrophication in the Baltic Sea. In the Helsinki game, a summit meeting about the future of the Baltic Sea, the political aspect was realized with perhaps the greatest nuance. We also learned a lot about playing in public and playing privately, and how that affects the larp dynamics with both first-timers and experienced larpers.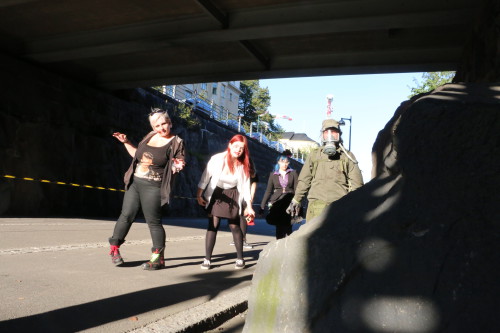 One of the things I'm happiest about in this project is the number of first time players who participated. In some games, like in Kiel, Germany, it was over two-thirds of all players, but the Helsinki game had a lot of first-timers too. Before the game, I was worried whether it was a good idea to throw novice larpers into an unguided city game where you're supposed to direct your own experience to a large extent, but this worry proved unfounded. Indeed, the naturalism and heightened privacy of this style of larping may have made it easier for first-timers than our previous games.
One reason we were disposed to attract first-timers was probably the anomalous production structure of Baltic Warriors. Produced by the German company Kinomaton Berlin and Goethe-Institut Finnland, the initial impulse to do all of this came from outside the larp scene. I have never worked with institutions who were as motivated to do good larp as we had this time.